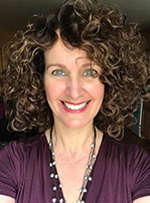 Jennifer Dove (Host)
Jennifer is an intuitive Astrologer, a certified Martha Beck Wayfinder Life Coach, a certified Kripalu Yoga and Meditation teacher, a Reiki practitioner, as well as a Multi-Genre Artist. She uses her unique gifts to support her clients through the life transitions and reinventions that carry them into joyful lives.
The practice of creativity and artistic expression has always been in the center of Jennifer's life. She is trained in traditional Middle Eastern Dance, performing across the United States and Hawaii. Early in her writing career, her first poetry collection Into The Green was published by The New Poet Series/BrickHouse Books. She has worked as a teacher of poetry, writing, yoga, meditation, and dance. And, she has written award-winning performance texts for Dark Sky Aerial, a performance theater company in Flagstaff, Arizona. She is also the host of Your Creative Fire, an on-line master class and interview series.