Note from the President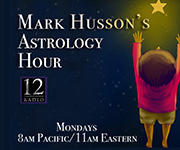 Hi Everyone
There is something about planting a seed and watching it grow. 12radio was that seed. Built on almost nothing but desire, my goal was to give a voice to the men and women of 12Listen.com. Those talented advisors who have spent their life in the field of helping others needed a way to reach out even further to let people know that they were not only real; they were actually 3-dimensional with real lives!
Thomas Strapp of www.fifthrock.com gave us the space, the grand effort, the designer, the training and the encouragement to get us live and the original staff of 12Listen.com who had the courage to come on board and surf in uncharted waters, the current staff keep it alive.
Most of the shows are archived by the hosts the next day. Some prefer to keep them on their personal websites.
What helps us the most is you being happy and telling a friend. Letting us know what you think will make us a better place and as always, "Keep Listening".
In Peace,
Mark